Cybersecurity is becoming more important every day. The technology we use changes and evolves rapidly. Along with that evolution comes increased threats to the technology and the data it contains. Hackers make it their job to become more knowledgeable and sophisticated with each advancement in technology.
CyberSecurity helps a business secure their data and information while keeping potential threats in check. This type of security maintains the securing of all customer and employee data.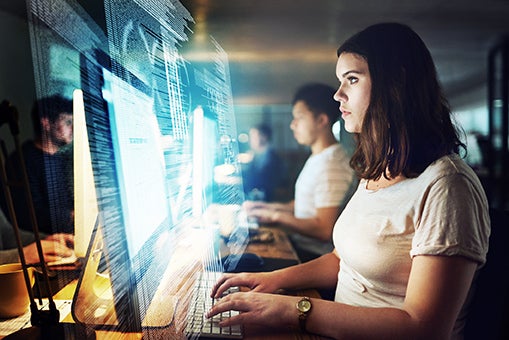 Importance of CyberSecurity Analyst
CyberSecurity Analysts are also referred to as information security analysts. This is the person that does all the work to make sure the computer network and system in your company are secure and as safe as possible from security and data breaches. This person must make decisions quickly when there is the possibility of compromised security.
CyberSecurity Analyst Role
You probably know by now that the role of a Cybersecurity analyst is pretty important to your business and the security of it. You may not, however, fully understand the role of this analyst. You know an overall picture of this role, but maybe not the important details.
The person in this role monitors who is accessing the system and reviews reports regarding security. This person monitors passwords and their effectiveness, in addition to badges, and logins. They create and maintain firewalls in addition to creating standards for this security to keep the company as secure as possible.
An analyst in this role is responsible for all security assessments of the system. They perform tests such as vulnerability checks and risk analysis to understand how vulnerable the company is to intrusion. These tests give the analysts an understanding of where the company must make changes to security.
Not only is the role of an analyst to monitor security, but also to assess the situation and be able to suggest and make changes to the system. They will also conduct audits that are external and internal in nature to determine as much as possible about the security. When there is a breach, the analyst must determine the source and act accordingly. Disaster recovery plans are a large part of security for a business. You never know when a disaster will strike and all data must be backed up and secure in case of a disaster. These seem like a lot of work and there are many types of training available, including Comptia CySA+ Certification Course, to help individuals become better security analysts.