If you are interested in a way to collect and label arc flash data quickly and efficiently, a program like FlashTrack is a good choice. There are a variety of these types of programs available, and they make organizing, cataloging, documenting data a breeze.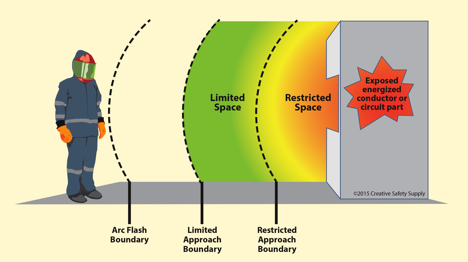 What is an Arc Flash
An arc flash is a low impedance connection in an electrical system. This connection allows unwanted electric discharge to move through the air, leading to a rise in temperature and pressure, which can result in an explosion or arc blast. Arc blasts can cause fires and send shrapnel into the air, damaging property and resulting in serious injury.
There are a variety of things that can cause an arc flash. Accidents and carelessness when working around conductors is one danger. Using the wrong tools or installation techniques is another. Individuals without proper training for working around electricity may encounter arc flashes. Using the wrong equipment, equipment that is worn or damaged equipment can all lead to arc flashes. It is also important to understand that any exposed live parts or areas where connections are loose or corroded are at risk of damaging arc flashes. Exposing electric currents to water can also create arc flashes.
Using a system to collect arc flash data allows you to view information about the arc flash in one spot. Software designed specifically for this process is easy to use and provides easy to use drag and drop tools that make it easy to stay in compliance with required safety standards.
Who Should Use This Software
Data collection programs designed to track arc flash data should be used by anyone who is in charge of electrical safety. This includes electricians, engineers, and safety specialists. The software is designed to help keep everyone safe on the job and makes it easy for safety personnel to determine any issues at a glance.