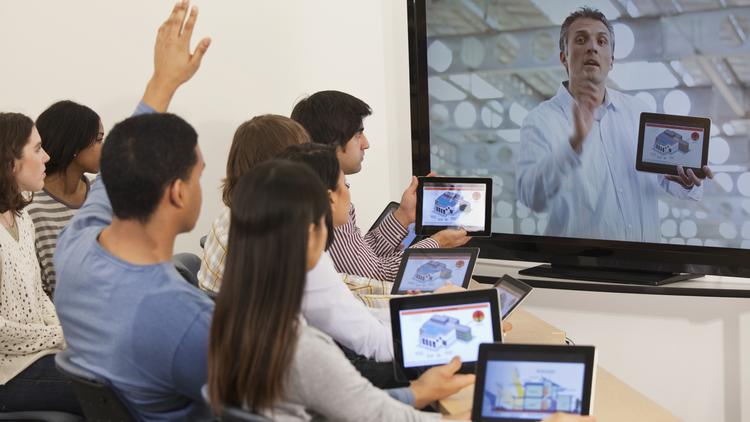 Higher education has yet to be disrupted by technology and globalization the way some industries have. Sectors ranging from retail to entertainment to manufacturing have seen seismic shifts in their delivery models, competition, and customer expectations.
Today, the question higher education leaders are asking is not are we next, but when and how does it happen?
Higher education occupies a unique position among industries. Its performance and output is measured and evaluated not only by its own customers (students), but also by business (which employs its customers upon graduation), government (which provides significant funding for operations), other funders (donors and parents of students), and society at large (which views higher education as critical to both economic growth and social equity). Given the number of constituent groups and relative lack of change in its business model, higher education is a prime target for significant disruption in the years ahead.
What are some of the areas most likely to change?  Based on conversations with our clients, here are a few likely candidates.
Funding
Over the past 25 years, charges for tuition, room and board have increased at rates far in excess of both inflation and median family income. On the public side, competition for funding and the escalation of benefit costs have led to reduced levels of support, which has led to repeated tuition hikes. Private institutions have also seen costs escalate and many institutions have reached the price point where supply exceeds demand.
One way institutions are attempting to address the issue is by focusing on philanthropy. Historically, the bulk of higher education philanthropy has flowed to a small number of highly selective private institutions. As public universities and less selective schools ramp up their fundraising efforts, expect to see more competition for those dollars, particularly from donors who want to make an impact in a particular area (e.g., climate change) or on a particular social condition (e.g., income inequality).
With a major intergenerational transfer of wealth on the horizon, those institutions that are best able to match donors with their passions (and to accommodate the complex gift agreements required for such philanthropy) will have a competitive advantage.
Perception of value
Another challenge for higher education is the claim that the return on investment doesn't justify the cost. In a 2018 Pew Research Center study, more than half of Americans polled believed that higher education was "headed in the wrong direction." Despite the fact that studies show that the investment in a higher education degree results in higher earning power, there is an increasing perception that the investment isn't worth the price – particularly when students have to borrow significant sums to obtain a degree.
One response to this criticism is cooperative learning where a university partners with employers to provide workplace experience as an integral part of the undergraduate education. Locally, Portland State University has announced plans to aggressively implement co-op learning as integral to its curriculum.
Another response is the build out of lifelong learning programs, where the university offers classes to adult learners to aid in career development or retraining. Some programs offer "certifications" in lieu of a full degree so that students can return to the classroom at any point in their career for supplemental learning.
Product delivery
Today's entering students have never known a world without the internet, and most can barely remember a world without Facebook and Google. With proper execution, online learning offers a partial answer to the funding challenges by enabling universities to enroll more students without having to increase personnel costs and raise tuition. Challenges include faculty skepticism and how to maintain some of the benefits of face to face learning.
In this arena, competition among institutions will be focused how to attract and retain an adaptable faculty while employing new technologies to enhance the online learning experience. As advances occur in areas such as artificial intelligence and virtual reality, the institutions who are best able to leverage technology will enjoy a competitive advantage over those who remain committed to a model that has changed little over the past 100 years.
As with every industry, voices will argue that the new models will never supplant the existing ones. While no one can predict the future, higher education leaders would do well to reflect back on retailers who believed consumers would always prefer an in-store experience over shopping online.
Times change, and the successful competitors will be those who get ahead of the curve.