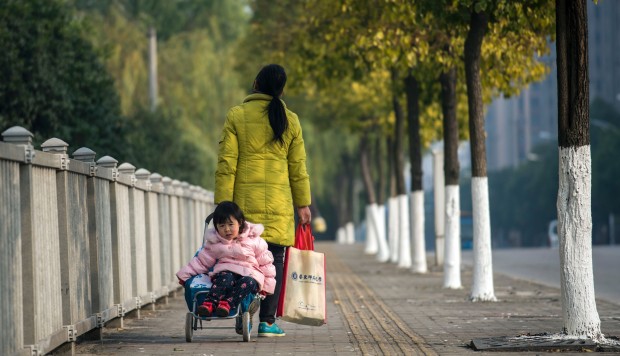 China's "godfather of English training" has apologised for blaming "depraved" women for declining moral standards in the country, in a letter to the official All-China Women's Federation on Tuesday.
"My comments regarding women at the forum were completely wrong and I was not respectful enough to females," he wrote. "I realised that, especially with the help and criticism from staff at the All-China Women's Federation."
"First, his words damaged the image of our country. Can't they see what China has achieved?" Jiang Xiuhua, deputy director of the All-China Women's Federation's research arm, told China Women's News, the organisation's mouthpiece, on Tuesday.
"Second, it hurt the feelings of all women, who shoulder half of society's responsibility. Meanwhile, it also hurt the men who support gender equality.
"I did not realise that both genders play their part for their family and society," Yu wrote in his letter. "In fact, most women are working diligently to contribute to their family's happiness and our country's prosperity."
Yu said he would promote gender equality through his education company, which offers English classes to college students.
"I will advocate for women's role in society and the economy, contributing to gender equality and the great rejuvenation of China," he wrote.
Yu was criticised by Jiang's organisation and various celebrities online after he attributed "declining moral standards" to "depraved" women.
"Chinese women pick men based on their ability to make money and they don't care if they are good people," he had said at the education summit. "Chinese women's depravity has led to the fall of the country."
Later on Monday, he had defended himself against accusations of sexism by saying his point had been "poorly made" and misunderstood. "Men are strong if the country's women are strong," he said.
Yu, 56, is the founder of the Beijing-based New Oriental Education & Technology Group, China's largest private education services provider, which helps people prepare for overseas examinations as well as offering language training for adults.
He was ranked 148th on Forbes' China Rich List 2018, with a net worth of US$1.8 billion.