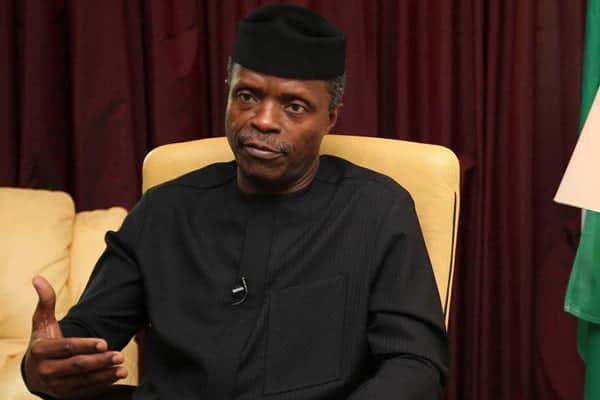 FG Launches Smart Classrooms In Edo State
Smart classroom digital education to link up children and schools to digital learning has been launched by the Federal Government following announcements by the Edo state Governor Godwin Obaseki said that state has started its pilot programme of the digital learning with 50,000 children in 300 schools.
Already the Federal Government has commenced a process for the implementation of a partnership strategy between Nigeria and a Chinese firm for the establishment of digital education institute and provision of smart learning classrooms across the country.
Speaking at the launch of the programme at the Presidential Villa, Abuja, Princess Adejoke Orelope-Adefulire, the Senior Special Assistant to the President on Sustainable Development Goals stated that the Smart Classrooms and Digital Education initiative, which they intend to partner with a Chinese Digital Technology giant, NetDragon Websoft Holdings Limited to implement.
She explained that this is in view of Federal Government's commitment to providing quality education to Nigerian children as stipulated in Goal 4 of the Sustainable Development Goals. SDGs.
She said the project was initiated to also facilitate investment in the ICT industry by building IT Incubators, Digital Studios and Software Outsourcing and Training Hubs, towards to the creation of new jobs in the area of Technology and Innovation.
Orelope-Adefulire noted that her office was collaborating with NetDragon to provide a smart classroom to the Pilot Science Nursery/Primary School in the Federal Capital Territory in the pilot phase of the project.
She said, "The Initiative of Digital Education in Africa otherwise known as "IDEA" was initiated by the Nigerian Government and NetDragon through the Public Private Partnership and direct Foreign Investment that will facilitate the setting up the National Education Resource Public Service Platform, National Education Community Network Platform, National Digital Talent Training Platform, and National Future Education Experience Centre."
"With the initiative, our aim is to use technology to drive the realisation of the Sustainable Development Goals 4, 8 and 9 regarding Quality Education, Economic Growth as well as Industry & Innovation, thereby creating jobs through the E-Learning Platforms, Educational Software and Apps as well as other innovations. By 2030, we want to ensure all learners acquire knowledge and skills needed to promote sustainable development."
Speaking to State House correspondents, Governor Godwin Obaseki of Edo state said the scheme was about promoting digital literacy in Nigeria, adding that a Chinese company came to make a representation on how "we can expand and ensure the spread of digital literacy because the world today has gone digital.
"Global educational system is now based on technology and this company that came to make representation to government has done quite a lot of work across several countries of the world where they have deployed technology to develop teaching methods, technology to train teachers and contents to assist children to learn.
"So the whole idea is to see how as a country we can catch up with the rest of the world by deploying technology in learning and helping our children to catch up educationally."
On the choice of the Chinese firm, he said, "This is one company that has done quite a bit of work. If you go to their labs and what they have built out within Province in China, you will see that they are ahead of many countries in the world.
"In Edo state we have started, we ran a pilot of about 50,000 children in 300 schools and as I speak today we are training 5000 teachers for the next roll out and about 200,000 children in about 600 schools.
"The world today has gone digital and with the technology we have in Edo state, we can tell when a teacher is in class because the teacher must synchronize their tablet, we can tell when a child is in school because the teacher has to take attendance of those children digitally, the teacher is now assisted in preparing lesson notes and delivering the contents of their pedagogy in class. So technology has taken over education and that is the way we are going as a state and I believe that is the way to go as a country."