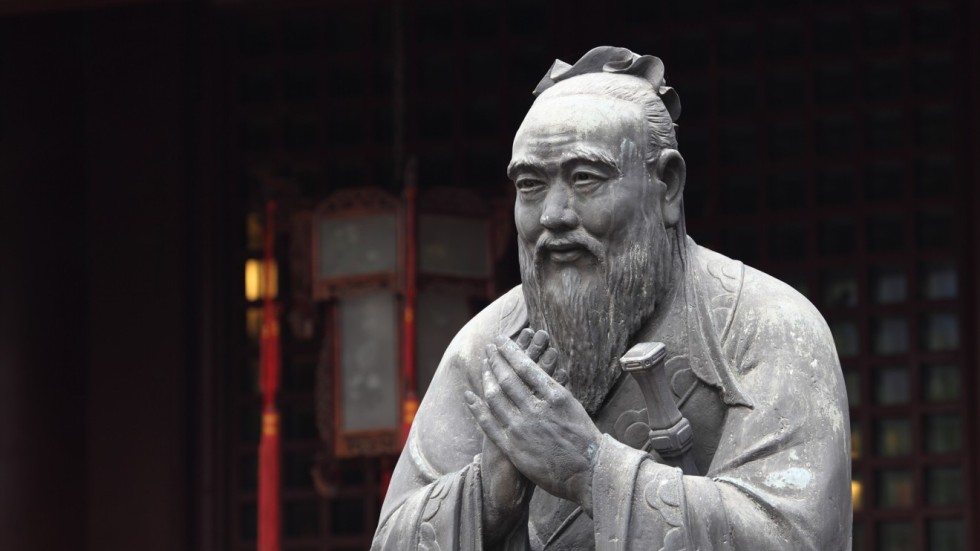 Concern about Chinese influence operations on American ­campuses hit a new high this year after officials at Arizona State ­University bragged about mixing the school's Pentagon-funded Chinese language programmes and its Chinese Communist Party-funded Confucius Institute.Now, all US institutions may have to choose between Washington or Beijing paying for its students to learn Chinese.
Tucked inside the US$716 billion John McCain 2019 National Defence Authorisation Act that US President Donald Trump signed Monday is a provision barring any US university from using Pentagon resources for any programme involving Confucius Institutes, Chinese government-funded language schools embedded inside US colleges.
In the future, any universities that have Pentagon-funded and Chinese government-funded Chinese language programmes will have to secure a Pentagon waiver if they want to keep both.
Senator Ted Cruz, who sponsored the legislative language, said Confucius Institutes are a threat to academic freedom and US national security. Confucius Institutes are connected to the Chinese Communist Party's "united front" influence efforts abroad. There are more than 100 Confucius Institutes on American campuses and more than 500 worldwide.
"Confucius Institutes are a key way the regime infiltrates American higher education to silence criticism and sanitise education about China," Cruz said. "American taxpayer dollars should not be subsidising their propaganda."
He was referring to ASU, which for two years had a Pentagon grant to build a pipeline to its collegiate-level Language Flagship Programme (funded by the Pentagon) from its K-12 Chinese language programmes, which are heavily supported by its Confucius Institute. The Flagship programme is prestigious, and its graduates often go on to be top national security officials covering China.
The actual overlap was limited, and ASU had informed the Pentagon about the cooperation. The cooperation might not have raised eyebrows except that top ASU officials appear to have claimed it to be deeper and more significant than it actually was.
In an April panel at the National Press Club, former Arizona congressman Matt Salmon, now ASU's vice-president for government affairs, claimed incorrectly that the Pentagon was actually funding ASU's Confucius Institute and therefore did not see it as a national security concern.
"The Department of Defence has invested in Arizona's Confucius programme because they are looking for this kind of a pipeline to find people who speak Mandarin and are able to do so in their field of study," Salmon said. "I think that shows they are not concerned about it being a threat to national security."
Salmon also said those who are concerned about the institutes were engaged in "McCarthyism", adding that, "if it does pose a security threat, then the Department of Defence has made a big mistake by funding our programme."
The state media organ China Daily quickly reported Salmon's comments to claim the Pentagon was funding Confucius Institutes and therefore wasn't concerned about them. The ASU Confucius Institute had also been bragging about its cooperation with the Pentagon-funded Flagship programme. They credited that cooperation when accepting their award as 2016 Confucius Institute of the Year.
After Salmon's comments, the Pentagon contacted ASU and directed the school to completely separate its Pentagon-funded programmes and ASU's Confucius Institute.
For a time, ASU professor Joe Cutter oversaw both programmes. University officials said he voluntarily stepped down from both roles. The Pentagon also did not select ASU for a new grant to link its government-funded college programmes with its K-12 Chinese language programme.
Defence officials acknowledged that ASU hadn't broken its agreements but said Salmon's comments showed that the cooperation had gone too far and was being used to misrepresent the Defence Department's position. They do not see Confucius Institutes as benign.
"We do absolutely see this as a national security issue," a senior defence official said. "We asked [ASU] what were the facts. Then we took action very quickly to shut it down."
ASU officials said the school has now placed a firewall between its Pentagon-funded programmes and its Confucius Institute programmes. "ASU will of course comply with the new parameters set forth in the National Defence Authorisation Act and has already taken steps to do so," a university spokesperson said.
More than a dozen other colleges and universities that are subject to the new law because they have both Pentagon-funded Chinese language programmes and Confucius Institutes said they had never mixed the two programmes and would apply for a waiver so that they could continue with both.