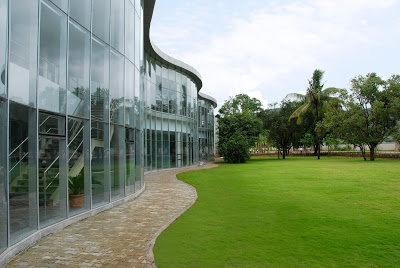 Salt Lake: Nearly half the 80 private engineering colleges in Bengal might need to close down after failing to fill more than 70 per cent of their first-year BTech seats this academic season.
The All India Council for Technical Education (AICTE), which regulates engineering education in the country, has said that institutes with less than 30 per cent enrolment in the first year of any undergraduate course cannot remain in business.
According to an official of the higher education department, 38 private engineering colleges in the state have not had even the minimum stipulated enrolment. Three of these colleges have not reported a single first-year admission this year while several have less than 10 students in the first year of their BTech courses.
The institutes facing the prospect of closure have 150 to 420 BTech seats each.
An engineering degree used to guarantee employment a few years ago, but is no longer treated as the passport to a career unless the course and the institute are of proven quality. "Technology in every field of engineering is changing at a very fast rate and most companies now hire employees only from those institutes that are producing engineers equipped with the requirements of industry," said Manas Sanyal, professor and head of the department of human resource management at the Indian Institute of Engineering Science and Technology in Shibpur.
The dearth of students in relation to seats also reflects how engineering institutes mushroomed across Bengal, only to be called out for lacking in quality. Industry has its own mechanism to identify institutes where they can get suitable candidates for employment and many of those in the state are allegedly not up to scratch.
"Engineering has been predominantly treated as job-oriented education. Given the present scenario, parents and students will not choose an institute that does not offer the right kind of infrastructure and academic expertise to produce industry-ready engineers," Sanyal said.
The job market being down because of low or no industrial growth in Bengal and some other states has also influenced the dip in enrolment, a professor at Jadavpur University pointed out.
"Supply of engineering seats has far outstripped demand," he said.
The West Bengal Joint Entrance Examination Board has completed several rounds of counselling since mid-June to allot seats in private and state-aided engineering institutes. The process of allotting seats in a decentralised manner by individual colleges is currently in progress.
This isn't the first time that the trend of low enrolment has been noticed. While a few of the 38 institutes are new, there are some that have consistently failed to fill 30 per cent of their seats. The rulebook states that institutes with 30 per cent or less enrolment over five years will have to close down.
Taranjit Singh, the president of the Association of Professional Academic Institutes, said: "The association is working on several proposals to ensure that institutes facing a shortage of students can overcome it. We are hopeful of solving the problem soon."