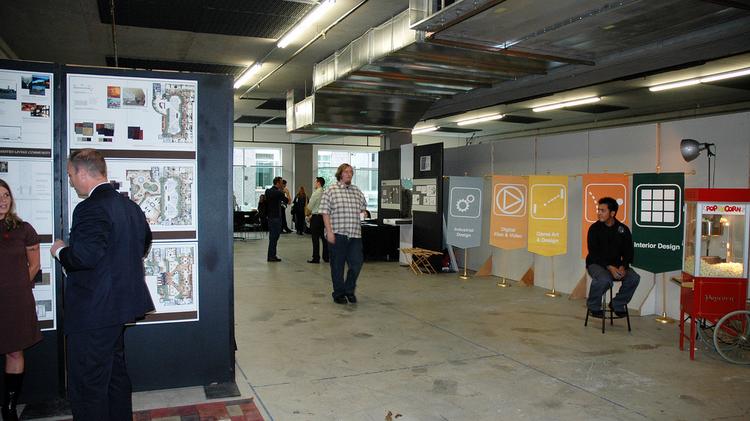 The Art Institute of Portland campus is closing on Dec. 31.
Los Angeles-based Dream Center Education Holdings recently announced that it will discontinue campus-based programs at the Portland location, along with 15 other art institutes nationwide. DCEH is also discontinuing operations of its two additional education systems, the Argosy University and the South University.
"Over the last several months, we have taken a strategic and comprehensive look at each of our three education systems and their respective campuses, evaluating them to be sure that they are meeting the needs of today's learners and providing the best student and graduate outcomes," Dream Center said in a release announcing the move.
"What has become clear is that we have a critical need and responsibility to become a much more agile organization, responsive to the needs of our students and the changing demands of higher education."
The Art Institute of Portland website indicates that the school isn't taking new enrollees. The closure is slated for Dec. 31, though there is an effort by faculty to buy AI for $2 million. AI had 155 students in 2014, the last year in which it submitted information for the Portland Business Journal's List. AI is located in the Brewery Blocks development at 1122 N.W. Davis Street.
"This decision was made for a number of reasons, including significantly declining enrollment and an increase in the demand for online programs in higher education," DCEH said. "It is important to note that current, active students should continue to attend class as scheduled. However, we are continuing to assess the viability of our current offerings at these locations."
DCEH acquired multiple campuses from Education Management Corp. in 2017. Along with Portland, the group announced it would close the following campuses:
The Art Institutes in Arlington, Va.; Charleston, S.C; Charlotte and Raleigh-Durham, N.C.; Chicago; Denver; Fort Lauderdale, Fla.; Indianapolis; Nashville, Tenn.; Novi, Mich.; Philadelphia; Phoenix; San Bernardino, San Francisco, Santa Ana and Sacramento, Calif.; and Schaumburg, Ilinois.
The Argosy University campuses in Sarasota; Alameda, Ontario and San Diego, California; Dallas; Denver; Nashville, Salt Lake City; and Schaumburg, Ill.
The South University campuses in Novi, Mich.; High Point, N.C.; and Cleveland.
"While we actively work with our accreditors and regulators to assess the viability of our current offerings at these locations, DCEH remains steadfast in our mission to provide students with accessible, affordable, relevant, and purposeful education aligned with market demands."
The group added that the recent Education Management Corp. bankruptcy filing — Dream Center had bought the institutes from EDMC — had no bearing on its decision.
Officials from the Art Institute of Portland couldn't be reached for comment.
The Art Institute of Portland posted a 29 percent graduation rate and cost students $25,000. It offers programs in visual design, interior and product design, animation and effects, film and production, and gaming and technology.
This is the second higher education institution that is winding down in Portland this year. Marylhurst University revealed in mid-May it would shutter after 125 years.