Gooey chocolate cakes are the stuff dreams are made of. Even though ready-made cakes are widely available in the market, there is nothing like a fresh one baked at home. But, with our busy schedules it might get a little difficult to manage one in the kitchen. But how about weekends? When faced with a dilemma like, "I want to have something nice and sweet", weekends are the best time to put on the chef's hat and whip up a dessert.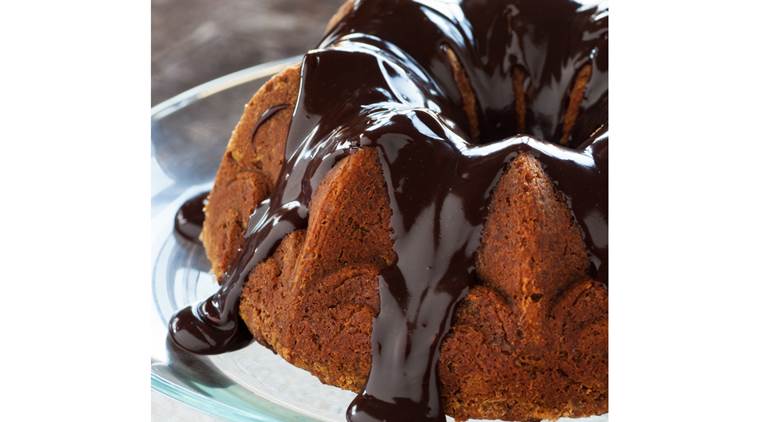 This recipe by Chef Akhilesh Jha, Fresc Co, New Delhi is a must-try.
Chocolate Mocha-Kissed Bundt Cake
Serves 2 
Cooking time: 2 hours
Ingredients
For cake
1 box – Devil's food cake mix
1 cup – Toned milk
½ cup – Vegetable oil
3 – Large eggs
3 tsp – Instant coffee granules
For icing on cake
1 cup – Semi-sweet Chocolate
¼ cup – Vanilla pots
Method
For cake
* Preheat the oven to 176 degree celsius. Spray 12-cup Bundt pan with non-stick cooking spray.
* Combine cake mix, evaporated milk, oil, eggs and 1 tablespoon coffee granules in a large mixer bowl and mix until moistened. Beat on medium speed for 2 mins. Pour the batter into the prepared pan.
* Bake for 39 to 43 mins or until wooden pick inserted in the cake comes out clean. Cool the pan on a wire rack for 15 mins before inverting it onto the same wire rack to cool completely.
Icing
* Place morsels and coffee-mate in a microwave-safe bowl. Microwave on high for 45 seconds. Add the remaining 2 teaspoons of coffee granules; cover and allow to sit for 5 mins. Stir until smooth. If needed, microwave for 15 seconds and then stir until smooth.
* Spoon icing over the top of the cake allowing it to drip down the sides. Let it set for 30 mins.
* Before serving, fill the centre of the cake with fresh raspberries.
Note: To speed up the process, place iced cake in a refrigerator for 15 mins so that the icing sets.