Dieticians and nutritionists always vouch for salads, especially in the summers. Having a salad as a wholesome meal or as a part of your meal is probably the best way to keep your body cool in this scorching heat. If you are running out of ideas on how to prepare one then here's some help. This Burmese White Fungus Salad by chef Ansab Khan from Burma Burma, Gurgaon is extremely light on the stomach and also has a tangy taste to it. It's also easy to make and is rich in nutrients.
For those who are sceptical about trying out a Burmese recipe, let's tell you that Burmese cuisine which has strong, pungent flavours uses a lot of fresh ingredients, tropical fruits and peanuts and are also big on spicy, sour and crunchy salads. To be honest, they can prepare one with almost anything under the sun. So, what are you waiting for? Try it out today!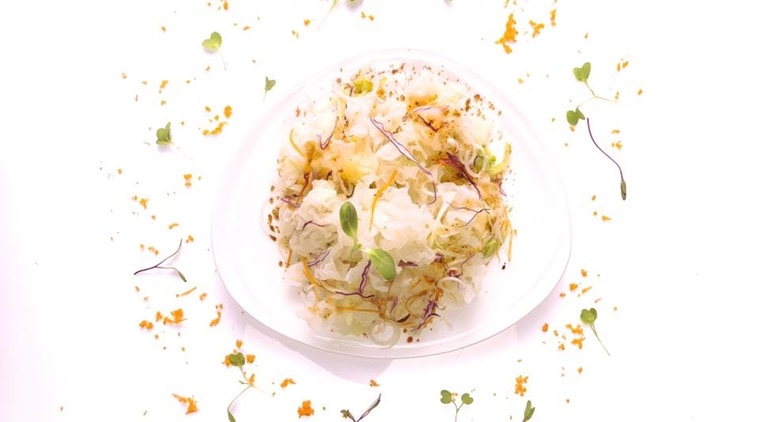 Ingredients
150 g – White fungus
1 cup – Shredded vegetables (carrot, cucumber, raw papaya, sliced onion, cabbage)
2 tbsp – Tamarind pulp
½ – Lime
½ tsp – Fried garlic
1 tbsp – Garlic oil
½ tsp – Jalapenos or green chilli chopped
Salt as required
Method
* Boil the white fungus for 5 to 7 mins till cooked, then drain and soak it in chilled water.
* In a salad mixing bowl break the white fungus with hands then add in all the vegetables and tamarind pulp and garlic oil.
* Toss it gently and add the crisp fried garlic on top before serving.