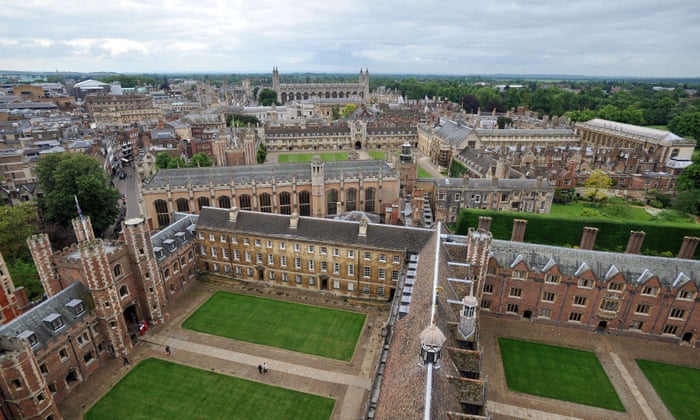 A proposed women's hour at a gym is at the heart of the latest row to hit Oxbridge colleges.
Following the controversy over the Cecil Rhodes statue at Oxford University and the bronze cockerel at Cambridge, students at Selwyn College, Cambridge, are divided over whether its gym should dedicate one hour a week exclusively to female students.
Postgraduates at Selwyn College rejected a proposal at a meeting on 6 March, days after undergraduates backed the plans with an overwhelming majority. The argument between the two factions is detailed in the publicly available minutes of the meeting.
Lee Robertson, president of Selwyn JCR, which represents undergraduates, said: "The issue is not really about intimidation but it is mainly an issue of body consciousness or for some women not feeling comfortable when exercising in front of men." He added there were already gyms around the UK that offered women-only training courses.
But a postgraduate, who gave her name only as Heidi, said a women's hour would go against any notion of progress. "It is ironic that we are trying to introduce some form of segregation again, when we were celebrating the admission of women into college 40 years ago," she said.
The row emerges the day after students at Cambridge's Pembroke Collegescrapped an Around The World In Eighty Days-themed party amid fears it could encourage cultural appropriation.
In an email, the college's junior parlour committee said: "Having discussed the matter at length as a committee, the JPC have decided that the most appropriate action is to break with the tradition of re-using finalists' first fresher BOP theme.
"Instead we are using an alternative theme, to avoid the potential for offence to be caused by the theme 'Around the World in 80 Days'."
Writing in The Tab, student Shani Wijetilaka said: "Some members of the college met this decision with anger which erupted over Facebook on the Pembroke Exchange page.
"Those in favour of the original theme claimed that 'deliberately changing the theme implies the student body isn't capable of dressing appropriately by itself'."