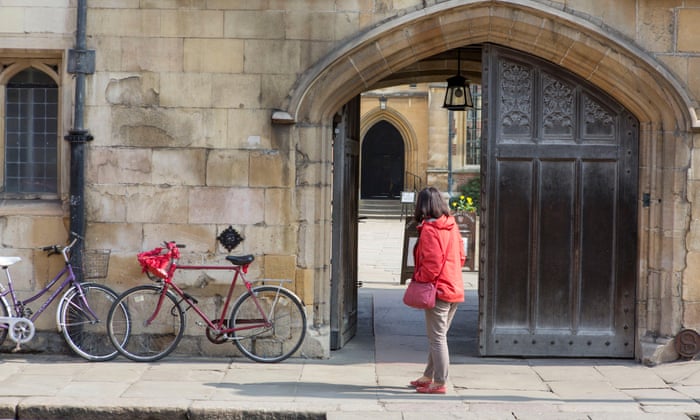 Students at a Cambridge college have cancelled an Around The World In 80 Days-themed party because organisers worried the event had "potential for offence".
In the latest university row over political correctness, Pembroke College's junior parlour committee (JPC) held a lengthy debate about whether the event would cause offence to ethnic minorities, before deciding that the theme's fancy dress criteria could lead to "cultural appropriation" and even be seen as racist if students dressed in clothes from different cultures.
According to student newspaper the Tab, the committee wrote to students earlier this week to justify their decision, saying: "Having discussed the matter at length as a committee, the JPC have decided that the most appropriate action is to break with the tradition. Instead, we are using an alternative theme to avoid the potential for offence to be caused by the theme Around The World In 80 Days."
Several students reacted negatively to the announcement and entered into a fierce debate online about whether axing the event was restricting their freedom of expression.
One student, who claimed to have organised the event based on the classic adventure novel by French writer Jules Verne in 1873, said the decision was "overly controlling, and a little insulting", adding: "I feel that deliberately changing the theme implies that the student body isn't capable of dressing appropriately by itself, and that the JPC feel it has to impose this on us.
"It's also very upsetting to have my own theme effectively banned on the grounds of its offensiveness, as this reflects badly on me. I'm mostly just upset that I can't use the man-sized hot air balloon costume I made."
Other students responded more angrily to the news, with another writing: "I don't feel that dressing up in costumes that celebrate cultural diversity should be reprimanded. This decision just serves to perpetuate the downward spiral of extreme political correctness that I feel universities across the world seem be succumbing to."
However, some students defended the committee's decision, with one writing in response: "This is a way to minimise the risk of people of colour having a s*** night, being reminded that they share a college with ignorant people who don't understand the impact of their 'harmless' bop outfit."
Cambridge University and Pembroke College were unavailable for comment on Thursday.